China & Tibet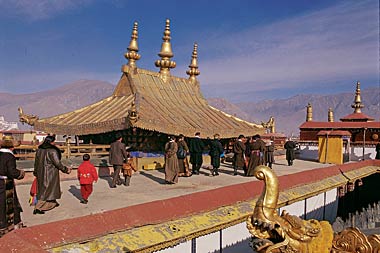 17 Days

B: Breakfast | L: Lunch | D: Dinner
Day 01
New York-Beijing
Board Air China code share with United airline flight leaves New York JFK in the afternoon around 4:30pm. Cross International Dateline.
Day 02
Arrive Beijing
Arrive Beijing in the evening. Meet your guide and transfer to your hotel. /Beijng Feitian Hotel
Day 03
Beijing (B,L,D)
Start your tour around 9:00am with Tian Anmen Square which has been the symbol of China. Followed by the lavish Summer Palace which is one of the finest sights in Beijing. Tour to Forbidden City in the afternoon.
Day 04
Beijing (B,L,D)
Day excursion to the mighty Great Wall, over 3,000 miles long and said to be the only man-made structure visible by the naked eye from the moon. Visit the Temple of Heaven, the perfection of Ming architecture. It consists of Round Altar; Echo Wall; Imperial Vault of Heaven and Hall of Prayer for Good Harvest. /Peking Duck Dinner in the evening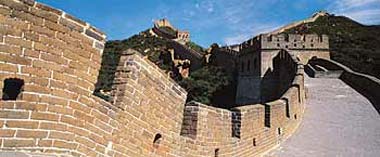 Day 05
Beijing-Xi'an (B,L,D)
Fly to Xi'an. Visit Ancient City Wall and History Museum which is rated as the best in China./Days Hotel & Suites Xinxing Xi'an
Day 06
Xi'an (B,L,D)
Visit the Terra-cotta Warriors Museum. It has 6,000 life-sized Terra-cotta warriors guarding the first Emperor's tombs. Enroute visit Banpuo Neolithic Village. /Tang Dynasty Show in the evening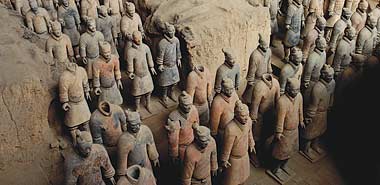 Day 07
Xi'an-Chengdu (B,L,D)
Fly to Chengdu in the morning. City tour of Dufu Pavilion; and River Viewing Pavilion Park. It is a four-storey Qing wooden structure overlooking the Jianjiang River. The park is famous for its lush forest of bamboo, boasts over 150 types of bamboo from China, Japan and Southeast Asia.
/Chengdu Tibet Hotel
Day 08
Chengdu-Lhasa (B,L,D)
Fly to Lhasa in the morning. Locked away in its mountain fortress of the Himalaya, Tibet has long exercised a unique hold on the imagination of the West: "Shangri-La," "the Land of Snows," ""the Roof top of the World". Tibet is mysterious in a way that few other places are. Lhasa, the holy city is the capital of Tibet. Free for the afternoon for high altitude adjustment. /Holiday Inn
Day 09
Lhasa (B,L,D)
Visit the most imposing attraction of Lhasa — Potala Palace, once the center of Tibetan government and the winter residence of the Dalai Lama. One of the architectural wonders of the world, this immense construction has thousands of rooms, shrines and statues. Followed by Jokhang Temple, the spiritual heart of the city. The golden-roofed Jokhang is 1300 years old. It was built to commemorate the marriage of Tang Princess Wencheng to King Songtsen Gampo.
Day 10
Lhasa (B,L,D)
Visit Drepung Monastery which dates back to the early 15th century. It was the largest of Tibet's monastic towns in its time and, some maintain the largest monastery in the world. Sera Monastery and Norbulingkha—the summer resort for the Dalai Lama. Visit Barkhor Street which essentially a pilgrim circuit and also a hive of market activity, an astounding jamboree, a Tibetan-style stock exchange. All around the circuit are shops, stalls, teahouses and hawkers. We also might stop in a local Tibetan home for milk tea.
Day 11
Lhasa-Chengdu-Guilin (B,L,D)
Fly to Chengdu in the morning. Visit Giant Panda Breeding Research Base for both Giant and Lesser Pandas if time permits. It has been in operation since 1990, but was opened to the public only in 1995. About 10 to 12 pandas currently reside at the base. Fly to Guilin. /Hotel Universal Guilin
Day 12
Guilin (B,L,D)
A luncheon cruise on the meandering, crystaline water of the Li River Cruise lined with fascination limestone rocks. Stop in Yangshuo Free Market where it requires your best bargain skills and patience. Deluxe bus back to Guilin after your exhausting and satisfying nerve-competing bargain with peddlers.
Day 13
Guilin-Suzhou (B,L,D)
Visit Solitary Beauty Hill; and Reed Flute Cave, one of the most extraordinary scenery in Guilin. Fly to Shanghai airport and drive to Suzhou. /Castle Hotel
Day 14
Suzhou-Shanghai (B,L,D)
Suzhou is "Venice of Orient" by Marco Polo. It is a famed silk production center and a celebrated retreat brimming with gardens and canals. Visit the masterpiece New Master Garden; A dragon boat cruise on the Grand Canal; Silk factory and magic Double Embroidery Research Institute. An hour first class train to Shanghai. /New Century Hotel Shanghai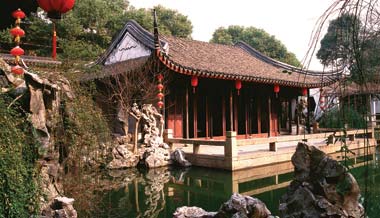 Day 15
Shanghai
Shanghai--"Paris of the Orient". It is one of the most fascinating cities in the world. Visit European styled BUND, symbol of Shanghai. Nanking Road which is the busiest shopping center in China and also a chance for you to have a close view of ordinary people's life. Followed by Jade Buddha Temple. /Acrobatic Show in the evening
Day 16
Shanghai (B)
The rest of the day is free on your own.
Day 17
Shanghai-U.S.A. (B)
Be transferred to the airport for Air China code share flight and arrive U.S.A. early afternoon the same day.