15 Day Yangtze River Cruise 2020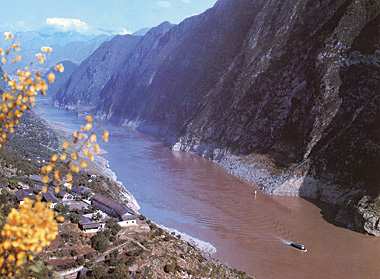 15 Days

B: Breakfast | L: Lunch | D: Dinner
Day 01
New York-Beijing
Board Air China 13 hours non-stop flight from JFK airport in the afternoon for Beijing. Cross International Dateline.
Day 02
Arrive Beijing
Arrive Beijing late in the afternoon. Meet your guide and transfer to your hotel. /Beijng Feitian Hotel
Day 03
Beijing (B,L,D)
Beijing is the capital city of China. It offers many of the sights that make China one of the world's most popular destinations. Start your tour with Tian Anmen Square, the largest public plaza in the world and Lavish Royal Garden--Summer Palace built by Empress Dowager Cixi. Followed by Forbidden City in the afternoon.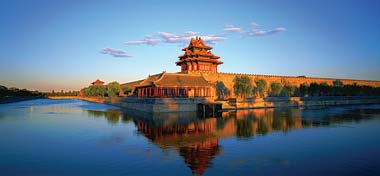 Day 04
Beijing (B,L,D)
A whole day excursion to the Great Wall, over 3,000 miles long at an elevation of 1000 meters. Temple of Heaven.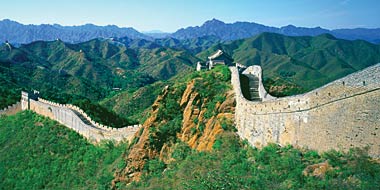 Day 05
Beijing-Xi'an (B,L,D)
Fly to Xi'an. Visit Ancient City Wall; History Museum which was opened in 1992 and is rated as the best museum in China. /Days Hotel & Suites Xinxing Xi'an
Day 06
Xi'an (B,L,D)
Visit the famed Terra Cotta Warriors Museum which was uncovered by farmers digging a well in 1974. It is an underground vault of earth and timber that eventually yielded 6,000 life-sized terra cotta soldiers and their horses in battle formation guarding the First Emperor's tombs. /Enjoy Tang Dynasty Show in the evening.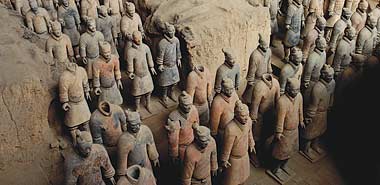 Day 07
Xian-Chongqing (B,L,D)
Fly to Chongqing. Visit the Zoo if time permits. Board President#2 to start your Yangtze River Cruise. (www.yzpresidentcruise.com for cruise information)
Day 08
Fengdu (Ghost City) or Shibaozhai (B,L,D)
One of the Yangtze's spectacular sites, Fengdu, with temples constructed on the Mingshan Hill by the river bank and many statues of ghosts and devils in the temples, the city is known as "the Ghost City". It might be replaced by Precious Stone according to water level decided by the cruise.
Day 09
Shennnong Stream (B,L,D)
Today experience a lifetime adventure to the tributary crystal-clear water Shennong Stream, a close-up view of the awesome Little Gorges. Return to the cruise in the afternoon for a spectacular journey through Qutang gorge which is the shortest but most dramatic of the three.
Day 10
Three Gorges Dam/Arrive Yichang (B,L,D)
Shore excursion to Three Gorges Dam. The cruise will go through the Xiling Gorge , the longest and fiercest of the famed three with great rapids and rock formations. Followed by Wu Gorge with misty peaks and pillars. Shore excursion to visit Three Dam Construction Site. Arrive Yichang around noon. Fly to Shanghai. Suzhou guide will pick you up and drive to Suzhou /Castle Hotel
Day 11
Suzhou (B,L,D)
Suzhou-- "Heaven on Earth" "Venice of the Orient" by Marco Polo in the 13th century. Suzhou has the most beautiful Gardens in china. Visit the most beautiful garden—Net Master Garden with ponds, zigzag bridges, rock formation hill, exotic flowers, etc. Each garden takes dozens of years to finish. Silk Factory; Visit the Grand Canal; Double embroidery Research Institute.
Day 12
Luji-Shanghai (B,L,D)
Visit a small village—Luji, an ancient village with over 60 original bridges and archways. It claims to have the best living environment in China. 30 minute train to shanghai---"Paris of the Orient". It is one of the most fascinating cities in the world. /New Century Hotel Shanghai
Day 13
Shanghai (B,L,D)
Visit Yu Garden, the most beautiful garden in Shanghai; Jade Buddha Temple; The BUND and Nanking Road which is the busiest shopping center in China. Acrobatic Show in the evening.
Day 14
Shanghai (B)
Free on your own.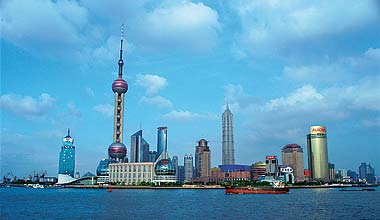 Day 15
Shanghai-New York (B)
Be transferred to the airport for Air China flight and arrive JFK at 2:30pm the same day.