13 Day Special 2020
starts $1,699.00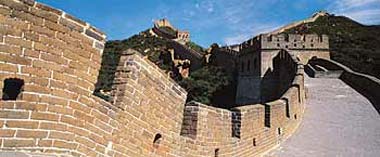 13 Days
B: Breakfast | L: Lunch | D: Dinner
Day 01 - Wednesday
New York-Beijing
Board Air China flight CA 982 leave New York JFK at 4:00pm. Cross International Dateline. (Total non-stop 13 hours)
Day 02 - Thursday
Arrive Beijing
Arrive at Beijing International Airport at 19:00 in the evening. Meet your guide and transfer to Beijng Feitian Hotel. /Beijng Feitian Hotel.
Day 03 - Friday
Beijing (B,L,D)
Full day excursion to the Great Wall, which 3,000 miles long and the great man-made structure in the world. Temple of Heaven.
Day 04 - Saturday
Beijing (B,L,D)
Forbidden City which was the Imperial Palace for Ming and Qing emperors with 9,999 rooms full of legendary stories of the royal families/the Summer Palace which was the summer resort for the emperors of Qing Dynasty.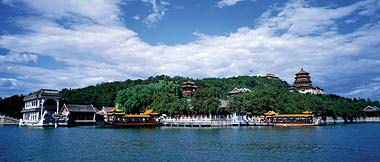 Day 05 - Sunday
Beijing/Jinan (B,L,D)
Visit Tiananmen Square. Board tourists train from Beijing to Jinan in the afternoon. Met by guide and transfer to Li Tian Hotel.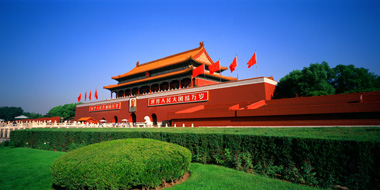 Day 06 - Monday
Jinan (B,L,D)
As capital of Shandong Province, Jinan is well known for hundreds of gushing springs. Visit the Yellow River, the second longest river in China and also the cradle of Chinese culture and civilization./Daming Lake Cruise.
Day 07 - Tuesday
Jinan/Qufu (B,L,D)
Take one and half-hour ride to Qufu in the morning through beautiful country scenery. Qufu is the birthplace of Confucius whose philosophy and ethics is known as Confucianism, which has influenced China and Asia for about 2,500 years. Visit Confucius Temple; Confucius Forest/Confucius Mansion and local free market strolling. Be prepared for the overnight train for Suzhou.
Day 08 - Wednesday
Arrive at Suzhou (B,L,D)
Arrive at Suzhou early in the morning. You will be met by your guide and Transfer to the Hotel for refreshment. Suzhou is known for the most beautiful gardens in China and was called the "Venice of the Orient" by Marco Polo.Visit beautiful gardens/ Silk Factory/ double Embroidery Research Institute.
/Castle Hotel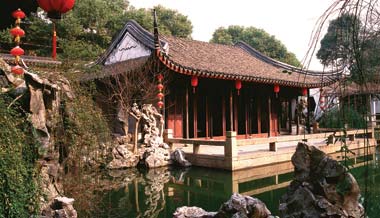 Day 09 - Thursday
Suzhou/Luli Village (B,L,D)
Take coach ride to Luli Village, an ancient village with over 60 original bridges and archways. It claims to have the best living environment in China.
Day 10 - Friday
Suzhou-Shanghai (B,L,D)
Take first class train to Shanghai. Visit the BUND with European styled buildings; and also a walk in Nanking Road, the busiest shopping center in China. /New Century Hotel Shanghai
Day 11 - Saturday
Shanghai (B,L,D)
Yu Garden which is located in the well-preserved old section of Shanghai/Jade Buddha Temple. Enjoy a thrilling Acrobatic Show in the evening.
Day 12 - Sunday
Shanghai (B)
Free on your own to explore the city—the Paris of Orient.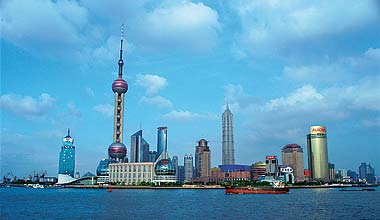 Day 13 - Monday
Shanghai-New York (B)
Checkout after breakfast and transfer to the airport for CA 981 and back to New York at 15:50pm the same day.